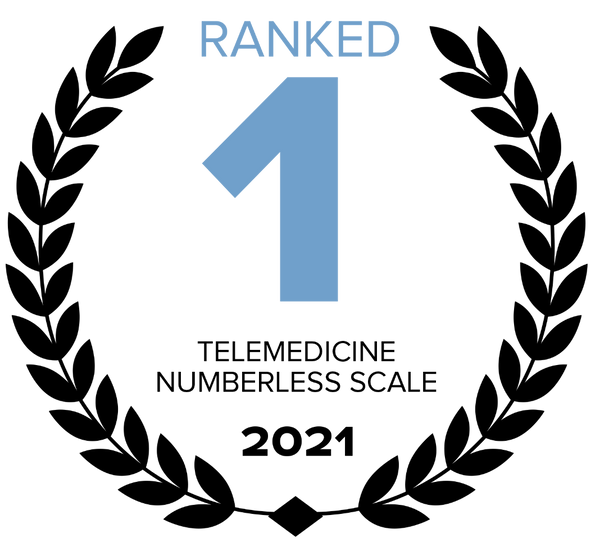 How it works and about our mission
Blind Weight™ is an affordable easy to use solution to virtual and In-office care for patients in taking a blind weigh-in measurement. A numberless scale recommended by thousands of providers. An easy weigh-in experience for the users without the need for wifi, bluetooth, app download or any additional steps required.
Designed for those recovering from eating disorders Including anorexia nervosa, bulimia nervosa, compulsive overeating, binge eating disorder, Avoidant Restrictive Feeding Intake Disorder (ARFID), orthorexia, and other disordered eating.

Blind Weight™ operates on a revolutionary patent-pending coding concept that ingeniously transforms the scale display into lettered error codes, along with a dash of magic, to cleverly obscure the user's actual weight. This innovation generates a unique 3-4 letter code, embedding
the user's weigh-in measurements data. This personalized code can be
discreetly shared with anyone the user chooses to confide in. Blind Weight is designed to provide a distinctive approach, significantly reducing the exposure to one's weight. It's an accessible cost-effective, and user-friendly alternative for those seeking a less
triggering way to measure weight. Not only does Blind Weight effectively minimize weight-related stress, but it also offers a touch of exposure
therapy. It serves as a valuable tool for users to navigate the weigh-in process with greater ease and comfort.
Blind Weight™ has created an easy to use affordable, subscription free innovative patent pending solution to taking blind weigh-in measurements. A numberless scale, designed for clinicians and/or parents to take Blind Weigh-ins without the need for users to access a portal or anything additional than stepping on a scale.

Discover the power of Blind Weight – a groundbreaking solution that combines innovation, privacy,
and empowerment to reshape the weigh-in experience.
Our numberless scale is an affordable solution that doesn't require a subscription for licensed providers or users. At Blind Weight™, we believe that everyone should have access to high-quality care without having to pay exorbitant prices or recurring fees. Our product is designed to be accessible to individuals from all walks of life, regardless of their financial situation. We are committed to helping patients struggling with eating disorders by providing an affordable, user-friendly, and effective solution.
Delivered in a discrete package.
No need to download an app or register ever again!
No weight numbers exposed, exposure therapy by design.
Less-triggering experience.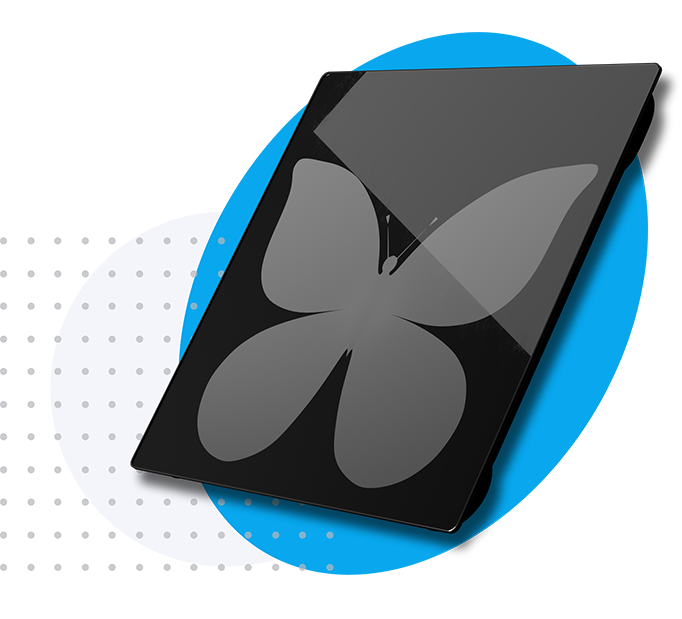 Helping to make your recovery possible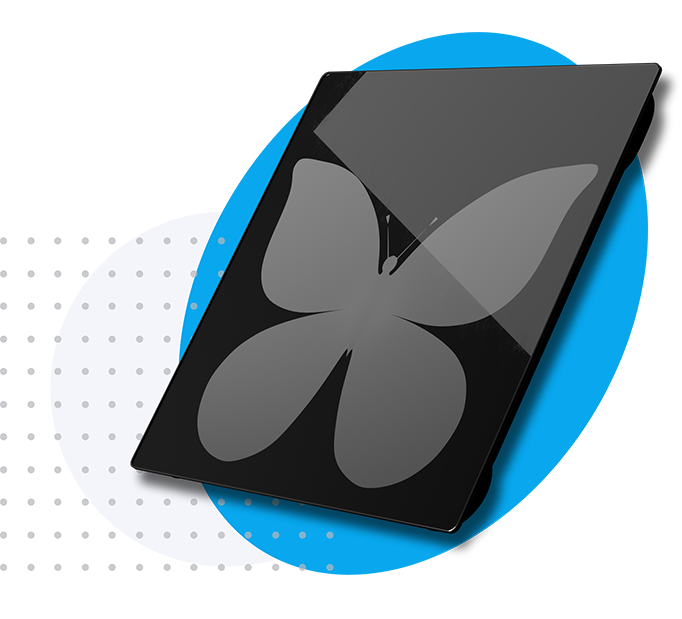 No weight numbers is ever shown on the Blind Weight™ scale.
Easy to share your weight with any provider, parent, caregiver.
Scale accuracy with a weight-limit of upto 400Lbs.
Our beautifully-designed scale looks great in any room.
Clinician Provider Testimonials
"We love Blind Weight™
so much better than other competitor scales! SO MUCH BETTER! I like that ordering is easy, patients keep the scale, orders arrive within a week, there is no app to mess
around with, and that it's easy to continue to use with their outpatient providers. Also love that there are no registration fees for outpatient providers
and no monthly fees for the clients to continue to use the scale after EDC like there is with Other competing products – We feel this is important for continuity of care!"
"I'm an outpatient dietitian, virtually seeing clients with
eating disorders, so Blind Weight is perfect for me! I've used similar products in the past, but I prefer Blind Weight since it's easy to use, inexpensive for the client, does not require a subscription, and gets the job done! It's a one time purchase for the client and easy for them to use without being triggered by seeing their weight or needing a family member to weigh them. I typically have clients send a photo of their weight code whenever they weigh-in. Simple, quick, and easy. I recommend this product to any dietitian, in-person or virtual, eating disorder or non-eating disorder, because it takes the emphasis off the weight and allows us to focus on the true intention of our work- health
and wholeness for the client."
Being a registered dietitian and private practice owner, I
have found Blind Weight to be an exceptional virtual weight check device for my patients in eating disorder care. Its affordability and efficiency make it a top choice in my practice. What truly sets it apart is the convenience it offers without burdening patients with app downloads or monthly fees. Blind Weight's user-friendly approach has simplified remote monitoring, enabling me to provide cost-effective and personalized care to my patients. I am grateful for the positive impact it has had on their recovery journeys, making it an
indispensable tool in my practice.
"Our Clinic has tried different products, and we've found Blind Weight™ to be the most accurate, effective, efficient and economically-friendly product in terms of numberless scales."
" Seamless way to be able to safely have a client take measurements. A great way to practice exposure therapy. It's efficient and effective. "
"I love working with blind weight for not only the price point, but the convenience for my clients to simply send me a code to understand their weight trends."
Here's how it works
Effortlessly Share Weight Measurements Anytime, Anywhere with Blind Weight™
Step onto the Blind Weight™ numberless scale to effortlessly record your weight. You can then share your coded weight through any means you prefer, without the need for a portal, Bluetooth, or any special device.
Stay Connected with Your Provider
Through the Blind Weight™ portal, your provider and/or parent may access your measurements and use that information as part of your treatment plan.
Keep it Blind Keep it Simple
Blind Weight™ was designed to keep it blind, and simple a numberless scale, designed for clinics, providers, parents to take Blind Weigh-ins without the need for users to access a portal or anything additional than stepping on a scale to share their measurments.
Numberless scale designed for the purpose of Eating Disorder Recovery.